Megan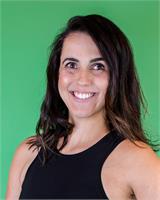 Why do you barre so hard?
To feel strong and healthy. Barre has totally changed my life! I love the ladies I work with everyday, the community we have built and of course that burn that only barre delivers.
What is the best "side effect" you have noticed from barre?
Strength and endurance! I am constantly amazed at my ability with new activities and workouts.
Megan instructs the following:
A 45min Class in the classic Barre Body Fit style for those on the go.




50min High Intensity Low Impact rebounder fitness class.




One-hour of strength and flexibility training choreographed to music while incorporating the use of a ballet barre. A more basic approach to Barre Body Fit classes but equally as challenging.




Think you got what it takes to lead a class? Join us for SOAR training and learn how to SOAR, sprint and burn.