Marie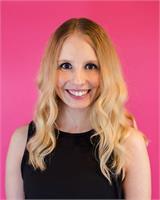 YOUR B BODY: Without barre my post-pregnancy body would be wayyyy more squishy and my butt would be sagging to the floor
DANCE EXPERIENCE: 16 years of tap, jazz, ballet, lyrical and musical theatre. Also a certified Pilates mat teacher.
FAVORITE CHILDHOOD FASHION FAD: The grunge phase - frayed jeans, plaid shirts, Doc Marten boots
CAN'T LIVE WITHOUT: My family
FAVORITE FOOD/DRINK: Popcorn with lots of butter on it, Starbucks Caramel Soy Frappuccino with light whip on top!
CURRENT HOBBIES: Interior design, reading biographies, that's about all I have time for these days!
OCCUPATION: Personal Wardrobe Stylist, Actor
WORDS TO LIVE BY: "Fake It 'Til You Make It!"
Marie instructs the following:
All the best parts of B Barre, condensed into a quick and easy format made for those lunch or early morning go getters. Warm up and weights are combined and more combination exercises and full body movements replace the cardio blasts.




Building on the foundation of B Barre 60, B CORE Flow slows down the movement to turn up the flow. With an increased focus on breath, movement, flow, and flexibility this class will target the core from start to finish. We may have taken out the cardio, but that doesn't mean we have taken out the intensity. Get ready to flow your way to a stronger, tighter core.