Lindsey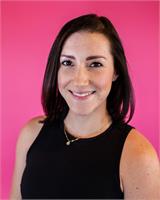 YOUR B BODY: strong, healthy, beautiful. I work out to feel good. The perky butt is just a perk ;)
DANCE EXPERIENCE: 9 years gymnastics, 7 years dance, and 3 years teaching competitive dance; all in New Brunswick.
FAVORITE CHILDHOOD FASHION FAD: Butterfly clips and overalls with one strap off
CAN'T LIVE WITHOUT: Laughter
FAVORITE FOOD/DRINK: Nachos and Merlot
CURRENT HOBBIES: Does shopping count as a hobby?
OCCUPATION: Engineer
WORDS TO LIVE BY: So cliché, but, everything happens for a reason.
Lindsey is currently not instructing any classes.