Erin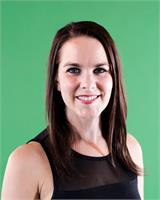 YOUR B BODY: Barre lets me eat cupcakes
DANCE EXPERIENCE: Started dancing at 4 years old with my mom being my first dance teacher. I took everything from tap and jazz to lyrical and musical theatre. Later on I danced with the Edmonton Crush Dance team for 1 season and the Edmonton Eskimos Cheer Team for 3 seasons.
FAVORITE CHILDHOOD FASHION FAD: I've always been a fan of leggings. Even as a child I sported a pair of patterned leggings just about everyday.
CAN'T LIVE WITHOUT: Good chocolate and wine
FAVORITE FOOD/DRINK: Tacos!
CURRENT HOBBIES: Swimming, taking walks with my baby
OCCUPATION: Human Resources
WORDS TO LIVE BY: "Be yourself, everyone else is taken" Oscar Wilde
Erin is currently not instructing any classes.