Erin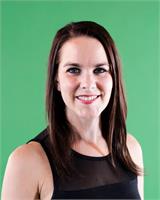 Why do you barre so hard?

I love barre because it keeps me motivated to keep going. The combination of the strong community of instructors and clients, the workout and the music has always made me effortlessly come back for more.
Tell us something that we don't know about you!

I was a cheerleader for 3 years with the Edmonton Eskimos Cheer Team.
Erin instructs the following:
One-hour of strength and flexibility training choreographed to music while incorporating the use of a ballet barre. A more basic approach to Barre Body Fit classes but equally as challenging.




A 60min class designed to increase flexibility and lengthen muscles. Includes 15 minutes of core work to strength and improve posture.