Erin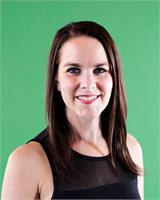 Why do you barre so hard?

I love barre because it keeps me motivated to keep going. The combination of the strong community of instructors and clients, the workout and the music has always made me effortlessly come back for more.
Tell us something that we don't know about you!

I was a cheerleader for 3 years with the Edmonton Eskimos Cheer Team.
Erin is currently not instructing any classes.