Erika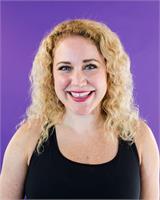 Why do you barre so hard?

I love barre because of that sweet burn that I have a love hate relationship with and the great workout environment. The music and energy the
barrestars bring to each class keeps me a barre addict for life :)

What is your guilty pleasure?

Reality TV – from So You Think You Can Dance to the Bachelor and all that comes in between – I love it and set my PVR to record when I'm away.
Erika instructs the following:
One-hour of strength and flexibility training choreographed to music while incorporating the use of a ballet barre. A more basic approach to Barre Body Fit classes but equally as challenging.





A 45min Class in the classic Barre Body Fit style for those on the go.