Kristin G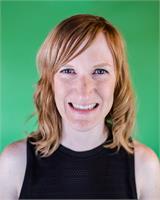 Why do you barre so hard?

Barre makes me feel strong, clears my head and gives me the energy to keep up with my busy 3 year old.
What is a secret talent of yours?

I can touch my tongue to my nose. I also bake, knit, embroider, and do paper cut illustrations.
Kristin G instructs the following:
One-hour of strength and flexibility training choreographed to music while incorporating the use of a ballet barre. A more basic approach to Barre Body Fit classes but equally as challenging.




This class is designed to have you winning push up contests in no time! Structured like our signature Barre Body Fit class, you can expect to get a full body workout while focusing on your arms. More weights, more upper body resistance, more reasons to wear tank tops all year round




A 45min Class in the classic Barre Body Fit style for those on the go.