Kendra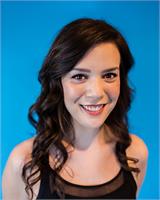 Why do you barre so hard?

Because why not? I've always been a very 'Challenge Accepted!' kind of gal, and I love barre for the physical, mental, and endurance challenges it provides. Barre is
stimulating in so many ways! It brought me back to my dancer body and mind, and it
feels so good to be in a position of pursuit again.
What is your favourite quote?
"Though her manner varied ... her determination never did." - Jane Austen, Pride and Prejudice
"If not me, who? If not now, when?" - Emma Watson, addressing the UN General Assembly for HeForShe
Kendra instructs the following:
Come to this class for a higher, tighter, rounder tush. We'll run you through the regular Barre Body Fit class format you know and love with an extra emphasis on sculpting your seat, toning your hamstrings and strengthening your back. All levels welcome.




One-hour of strength and flexibility training choreographed to music while incorporating the use of a ballet barre. A more basic approach to Barre Body Fit classes but equally as challenging.