Kendra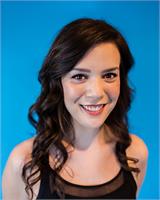 YOUR B BODY: I love naps, but I stay woke.
DANCE EXPERIENCE: 20+ years experience (ballet, tap, +++)
FAVORITE CHILDHOOD FASHION FAD: Neon-coloured summer dresses!
CAN'T LIVE WITHOUT: A good book.
FAVORITE FOOD/DRINK: Tea by day, scotch by night.
CURRENT HOBBIES: Reading, sampling new restaurants, golf, travel.
OCCUPATION: Registered Dietitian
WORDS TO LIVE BY: "Grace will take you places hustling can't."
Kendra instructs the following:
The original 60 minute class which incorporates full body, isometrics and mobility exercises into one jam packed, leg shaking, core blasting, muscle lengthening workout! The signature barre class of Studio B and the foundation for all other barre class variations.