Emily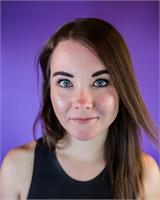 Name: Emily

Hometown: Devon, AB
Why do you barre so hard?
I barre so hard because no matter how many classes I come to, I can
never predict what the instructor is going to bring, and I can always find
something in my form, or my effort that needs improvement. I also love
barre because of the community. The clients, and the staff are second to
none, and the studio has definitely become a place of comfort and solace
in my crazy life.
Favorite way to treat yourself?
Lush bath bombs with a bottle sized glass of wine
Emily instructs the following:
One-hour of strength and flexibility training choreographed to music while incorporating the use of a ballet barre. A more basic approach to Barre Body Fit classes but equally as challenging.




This class is designed to have you winning push up contests in no time! Structured like our signature Barre Body Fit class, you can expect to get a full body workout while focusing on your arms. More weights, more upper body resistance, more reasons to wear tank tops all year round




A 60min class designed to lengthen the muscles and improve core strength. The entire class will focus on targeting the core and includes 15 minutes of specific core work done on the mat to strength and improve posture.