Jaime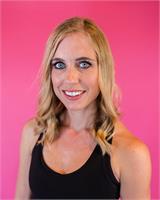 Hometown:
Fort McMurray, AB
Why do you barre so hard?

I love barre because it is an energizing workout that never feels "routine" since and every class is slightly different. It also never gets to be too easy – the stronger you get, the more you can challenge your body. Each instructor brings their own personal flare to the class which makes it even more fun! I have noticed great improvement in my balance, flexibility*, and strength since I started. *I am still very inflexible…just MORE flexible than before.
Favourite way to treat yourself?
If I really need to unwind there is nothing better than a glass of wine, a good book, and a warm bubble bath.
Jaime instructs the following:
One-hour of strength and flexibility training choreographed to music while incorporating the use of a ballet barre. A more basic approach to Barre Body Fit classes but equally as challenging.




Come to this class for a higher, tighter, rounder tush. We'll run you through the regular Barre Body Fit class format you know and love with an extra emphasis on sculpting your seat, toning your hamstrings and strengthening your back. All levels welcome.