Jaime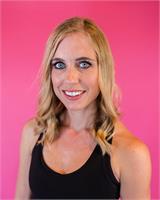 YOUR B BODY: I love how barre has made my body feel strong, capable, and confident. It is up for any challenge that life throws my way. I have also gained mental stamina to push through the barre burn/shakes which is such a rewarding feeling.
DANCE EXPERIENCE: I danced for many years when I was younger growing up in Fort McMurray - all styles (tap, jazz, ballet, hip hop, etc). I also instructed tap and jazz classes for younger children before I came to Edmonton for university.
FAVORITE CHILDHOOD FASHION FAD: I was a big fan of platform shoes and excessive amounts of sparkly white eye shadow. In hindsight this was not such a good look
CAN'T LIVE WITHOUT: pizza and wine!
FAVORITE FOOD/DRINK: as above. And I also love sour candies.
CURRENT HOBBIES: Hiking, running, snowshoeing, traveling, and spending time at the barre studio with the lovely staff and clients.
OCCUPATION: Hospital Pharmacist
Jaime is currently not instructing any classes.