Julia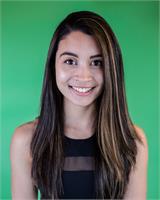 Why do you barre so hard?
I love barre because it is a well rounded workout with physical and mental benefits. Coming from a dance background, I was really missing a workout that challenged me both mentally and physically in the way that
dance did. I find that barre works similar muscles and requires an awareness of the body like a ballet class helping you to find that mind-body connection and stay present in your workout.
What keeps you inspired and motivated?
I am inspired and motivated by the amazing community of barrestars that show up to the studio every day. Everyone (clients and staff) is so welcoming and coming to barre is an instant mood booster.
Julia instructs the following:
Come to this class for a higher, tighter, rounder tush. We'll run you through the regular Barre Body Fit class format you know and love with an extra emphasis on sculpting your seat, toning your hamstrings and strengthening your back. All levels welcome.




50min High Intensity Low Impact rebounder fitness class.




A 45min Class in the classic Barre Body Fit style for those on the go.