Julia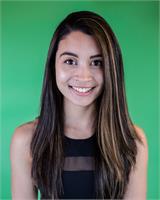 YOUR B BODY: I work out to move, get out of my head and stay in touch with my creative side.
DANCE EXPERIENCE: I trained and danced for 18 years with the Edmonton School of Ballet in ballet, jazz, modern, tap and hip hop. I also danced during university with MOD Contemporary Dance Movement.
FAVORITE CHILDHOOD FASHION FAD: Funky headbands and hair accessories!
CAN'T LIVE WITHOUT: Ice cream ;)
FAVORITE FOOD/DRINK: Pizza
CURRENT HOBBIES: Reading, running, boxing, dance
OCCUPATION: Pharmacy Student
WORDS TO LIVE BY: "Breathe. Be present. Be grateful."
Julia instructs the following:
B Strong is just as the name says, with the incorporation of weights in warm up and heavy weights in arms it will get that back of the body working right away. Building on the foundations of B Barre 60, B Strong turns up the resistance adding heavier weights, resistance bands and more focus on building long lean muscles. Targets the arms,abs and a**. Let's hustle for that muscle.