Lauren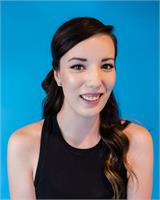 Lauren instructs the following:
Come to this class for a higher, tighter, rounder tush. We'll run you through the regular Barre Body Fit class format you know and love with an extra emphasis on sculpting your seat, toning your hamstrings and strengthening your back. All levels welcome.




One-hour of strength and flexibility training choreographed to music while incorporating the use of a ballet barre. A more basic approach to Barre Body Fit classes but equally as challenging.




A 45min Class in the classic Barre Body Fit style for those on the go.