Jill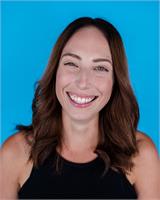 YOUR B BODY: I workout to remind myself of how capable my body is, how grateful I am to be able to move and to get as sweaty as possible!
DANCE EXPERIENCE: Zero (ish)! I did one jazz and ballet class when I was 7. After my short stint in dance I decided to pursue soccer and ended up playing competitively through university – Go Griffs go!
FAVORITE CHILDHOOD FASHION FAD: I was a bit of a tomboy growing up and was all about the tear away pants, pony's and adidas high tops.
CAN'T LIVE WITHOUT: My paper agenda, deodorant & coffee.
FAVORITE FOOD/DRINK: Miss Vickie's chips, guacamole, pasta and tater tots!
CURRENT HOBBIES: Running, listening to podcasts, paddle boarding out at the lake, traveling with the hubs and drinking wine (that's a hobby, right?)!
OCCUPATION: Marketing Consultant
WORDS TO LIVE BY: "Starve the ego, feed the soul."
Jill instructs the following:
50min High Intensity Low Impact rebounder fitness class.




The original 60 minute class which incorporates full body, isometrics and mobility exercises into one jam packed, leg shaking, core blasting, muscle lengthening workout! The signature barre class of Studio B and the foundation for all other barre class variations.