Jill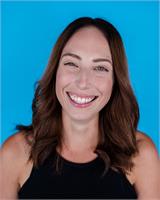 Name: Jill
Hometown: Edmonton
Describe the BBS Tribe?
Four words: The best thing ever! I love going into the studio and seeing both the clients and instructors because everyone is so welcoming and inspiring – seriously! Walking into the studio is like an instant good mood booster. I'll take a cup o' it all day, every day!
What are your guilty pleasures?
Miss Vickie's Sweet Chili and Sour Cream chips, Hawkins cheezies and Reese's peanut butter cups. In an ideal world I'd eat the chips for breakfast, cheezies for lunch and peanut butter cups for dinner. Somedays, it's an ideal world.
Jill instructs the following:
50min High Intensity Low Impact rebounder fitness class.




One-hour of strength and flexibility training choreographed to music while incorporating the use of a ballet barre. A more basic approach to Barre Body Fit classes but equally as challenging.