Sarah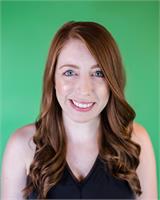 Name: Sarah

Hometown: Edmonton, AB
Why do you barre so hard?
I love barre simply because it is SO much fun! I started ballet at 2 ½ and
being at the barre takes me back to the fun days of dancing at the studio! The
energy at the studio is always addicting and I love how each class is different
and challenging.
If you had to choose 3 words to describe yourself, what would they be?

Compassionate, Attentive, & Fiery (I'm a ginger!)
Sarah is currently not instructing any classes.