Hannah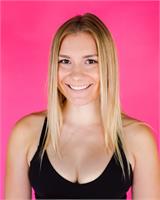 Name: Hannah

Hometown: Edmonton
How would you describe the BBS Tribe?
The BBS Tribe is such an empowering and motivational group of people! There are days where I want to take class more than once just to be a part of the great community and vibes you get from being around BBS.


Tell us something that we don't know about you!
I am a sciences student at the U of A, focussing on human biology and anthropology! I am also a certified ballet teacher and love to paint and photograph in my spare time!
Hannah instructs the following:
One-hour of strength and flexibility training choreographed to music while incorporating the use of a ballet barre. A more basic approach to Barre Body Fit classes but equally as challenging.





A 60min class designed to increase flexibility and lengthen muscles. Includes 15 minutes of core work to strength and improve posture.