Christy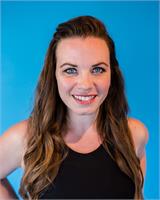 YOUR B BODY: Works out each day so I can keep up with my kids during the day and eat junk food and drink wine at night.
DANCE EXPERIENCE: No dance experience, but was a national level competitive synchronized swimmer
FAVORITE CHILDHOOD FASHION FAD: Hyper colour t-shirts and Jordache shoes
CAN'T LIVE WITHOUT: My three kids
FAVORITE FOOD/DRINK: Red wine and Cadbury mini eggs.
CURRENT HOBBIES: Curling up with a good book and a cup of tea (although finding a quiet moment to do this is the hardest part)
OCCUPATION: Photographer
WORDS TO LIVE BY: "Difficult roads often lead to beautiful destinations"
Christy instructs the following:
All the best parts of B Barre, condensed into a quick and easy format made for those lunch or early morning go getters. Warm up and weights are combined and more combination exercises and full body movements replace the cardio blasts.




Get all the benefits of rebounding without the intensity. 10 mins on the rebounder - 50 mins of standing and mat work. If rebounding is not for you, no problem all the rebounding work can be done on the floor with no impact.




The original 60 minute class which incorporates full body, isometrics and mobility exercises into one jam packed, leg shaking, core blasting, muscle lengthening workout! The signature barre class of Studio B and the foundation for all other barre class variations.