Carla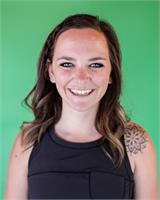 Name: Carla


Hometown: Edmonton, AB
Why do you barre so hard?

It's an alternative to the gym that's structured but is varied enough
that it never feels routine. It's a full body workout that really targets
and tones the smaller areas of your body you don't usually exercise.
What is your favorite post workout snack?
Always down for a smoothie loaded with lots of fruit and greens or
dates with almond butter and coconut
Carla instructs the following:
One-hour of strength and flexibility training choreographed to music while incorporating the use of a ballet barre. A more basic approach to Barre Body Fit classes but equally as challenging.




A 45min Class in the classic Barre Body Fit style for those on the go.