Carla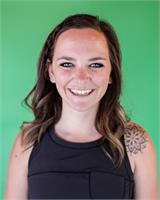 Name: Carla


Hometown: Edmonton, AB
Why do you barre so hard?

It's an alternative to the gym that's structured but is varied enough
that it never feels routine. It's a full body workout that really targets
and tones the smaller areas of your body you don't usually exercise.
What is your favorite post workout snack?
Always down for a smoothie loaded with lots of fruit and greens or
dates with almond butter and coconut
Carla instructs the following:
A 45min Class in the classic Barre Body Fit style for those on the go.




One-hour of strength and flexibility training choreographed to music while incorporating the use of a ballet barre. A more basic approach to Barre Body Fit classes but equally as challenging.




Come to this class for a higher, tighter, rounder tush. We'll run you through the regular Barre Body Fit class format you know and love with an extra emphasis on sculpting your seat, toning your hamstrings and strengthening your back. All levels welcome.