Tori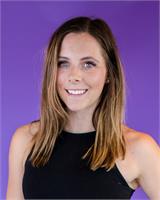 YOUR B BODY: I bounce and do barre to keep my peach ripe
DANCE EXPERIENCE: Very little, however my Hip Hop instructor said I was a natural at the age of 12; I had believed her for most my life... until I started going out to the clubs in Edmonton.. and I am no natural dancer of any kind
FAVORITE CHILDHOOD FASHION FAD: Neon sweat suits with the words of either 'angel' or 'trouble' embroidered on the peach area
CAN'T LIVE WITHOUT: My persian cat Rocky!
FAVORITE FOOD/DRINK: Coffee
CURRENT HOBBIES: Biking everywhere! And disc golf (like golf, but free and with a frisbee, not a golf ball)
OCCUPATION: Registered Nurse (Intensive Care Unit and Emergency Department)
WORDS TO LIVE BY: "Owning your story is the bravest thing you'll ever do"
Tori instructs the following:
50min High Intensity Low Impact rebounder fitness class.





Get all the benefits of rebounding without the intensity. This 50 minutes class give you 10 mins on the rebounder - 40 mins of standing and mat work. If rebounding is not for you, no problem all the rebounding work can be done on the floor with no impact.