Kylee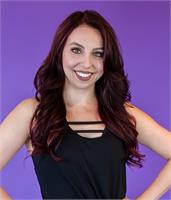 YOUR B BODY: I work out not only for the physical results, but also for the mental and emotional benefits; being surrounded by our tribe is so good for my sanity!
DANCE EXPERIENCE: I danced competitively and took classes in ballet/pointe, jazz, tap, lyrical, contemporary/modern and hip hop for 24 years. It led to some incredible experiences, like performing on a cruise ship through the Caribbean, dancing at Disney's 50th Anniversary celebrations at Disney World in Florida, auditioning for and training at Canada's Royal Winnipeg Ballet, performing in Alberta Ballet's The Nutcracker, and even being an Edmonton Eskimo cheerleader in the CFL for six seasons.
FAVORITE CHILDHOOD FASHION FAD: Definitely scrunchies.
CAN'T LIVE WITHOUT: My family and dog.
FAVORITE FOOD/DRINK: Poutine.
CURRENT HOBBIES: Other than my FAVOURITE hobbies, barre and SOAR? I love to bake (and especially decorate cupcakes & cakes), go on walks, and study interior design + landscaping trends, thanks to our extensive home renovation.
OCCUPATION: I do marketing and communications in the professional sport and tourism industry.
WORDS TO LIVE BY: "When someone shows you who they are, believe them the first time" - Maya Angelou
Kylee instructs the following:
50min High Intensity Low Impact rebounder fitness class.




A Free class for our New Barre tenders to perfect their class and a chance for New Barre tenders to meet our Barre stars.




Get all the benefits of rebounding without the intensity. This 50 minutes class give you 10 mins on the rebounder - 40 mins of standing and mat work. If rebounding is not for you, no problem all the rebounding work can be done on the floor with no impact.