Amanda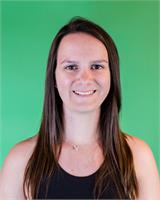 YOUR B BODY: I love lifting heavy things to stay badass, running OCR to keep the inner kid happy, and overall health to balance my love of food and good cocktails.
DANCE EXPERIENCE: Dancer through grade school. Nowadays whenever and wherever 90s techno comes on.
FAVORITE CHILDHOOD FASHION FAD: Plaid shirts and everything oversized. Always comfortable.
CAN'T LIVE WITHOUT: My ipod
FAVORITE FOOD/DRINK: Breakfast food. every meal, everyday, forever.
CURRENT HOBBIES: Painting, photography and trying to learn the ukelele
OCCUPATION: Massage Therapist
WORDS TO LIVE BY: "All we have to do, is decide what to do with the time that is given us." Tolkien
Amanda instructs the following:
This 50 minute class will get your heart rate lifted and your muscles burning. This class will be 25 minutes of cardio and 25 minutes of burn tracks to get those muscles to shake.




50min High Intensity Low Impact rebounder fitness class.