Amanda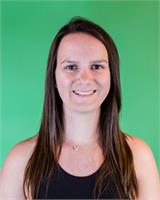 YOUR B BODY: I love lifting heavy things to stay badass, running OCR to keep the inner kid happy, and overall health to balance my love of food and good cocktails.
DANCE EXPERIENCE: Dancer through grade school. Nowadays whenever and wherever 90s techno comes on.
FAVORITE CHILDHOOD FASHION FAD: Plaid shirts and everything oversized. Always comfortable.
CAN'T LIVE WITHOUT: My ipod
FAVORITE FOOD/DRINK: Breakfast food. every meal, everyday, forever.
CURRENT HOBBIES: Painting, photography and trying to learn the ukelele
OCCUPATION: Massage Therapist
WORDS TO LIVE BY: "All we have to do, is decide what to do with the time that is given us." Tolkien
Amanda instructs the following: